Posted by Yan Lyansy on Jun 19th 2015
Suspension forks for folding bikes
There are only a four 20in. wheel suspension forks which are made for folding bicycles in the USA. We will examine each.
1. Zoom Is a leading fork stem and handlebar manufacturer in China. The new forks have all aluminum crown, and lowers. The internals use a combination of MCU and coil springs. They recommend you disassemble and clean the fork yearly, however only a handful of customers have ever needed to disassembled theirs, these forks last a very long time with nearly no maintenance.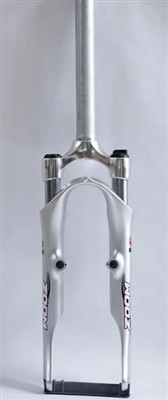 have ridden many of the Zoom forks, and they handle some serious abuse. I am a 200 lb. power rider. I rode a 9FS with Zoom fork while teaching in the Bahamas. I put about 6,000 miles on my bike in brutal conditions; the roads are in very bad shape, and the salt content of the air deteriorated most parts quickly. I never had any problems with the fork, nor did I expect any with Zooms excellent reputation.

They have a stiff transarch design, which means it does not flex in the left-right direction, however it is super soft in the vertical direction. Recently they added preload adjust-ability, which means you can set the amount of force required for the fork to begin engaging. In 2016 they will add a lockout feature, which will allow the bike to go faster on smooth roads. Overall this is a great fork that has proved itself in over a decade of service. Retail price is $99.

2. SR Suntour They entered the 20in. wheel market in 2014. Their newest fork is very low profile and lightweight. It is not adjustable but future versions will probably have some adjustments. Dependability is a the big question since it is a new product. Retail price is about $200, and we will consider selling them once they prove themselves in the market.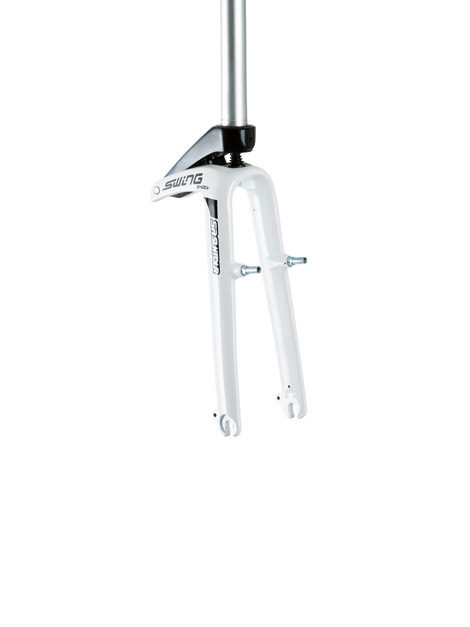 3. German A fork: This is a Dahon Jetstream exclusive fork. It is very lightweight, however it is not as robust as the other options but it is good for commuting on paved roads. Long term dependability seems so-so from online reviews. Retail price is in the $400+ range so there will not be much aftermarket demand for this fork.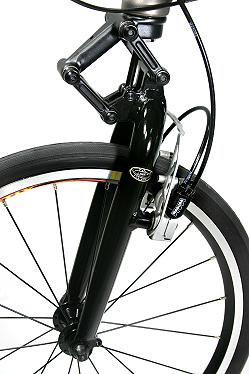 4. Birdy fork The Birdy is a great bike,one of the best folders on the market. However the front fork is its only weakness. It tries too hard to be different. The fork is the worst part of a great package.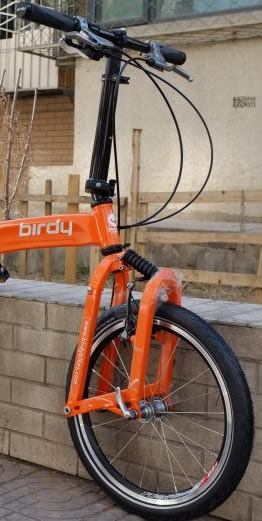 Overall the Zoom fork seems ideal right now, due to its excellent dependability record, and excellent features. However, once SR Suntour established their new design it may quickly take the lead in the market.